Dear Friends of CAPA,
After many years of board service, I have the humbling honor and privilege to be nominated to serve as CAPA's board chair. Over the years, I've seen the continued growth of CAPA and its impact on our community. Understanding the importance access to the arts had on my own life, exposing a shy kid to a world outside of her own, and now as a business leader in Columbus, I know the arts are critical to the fabric of the community. CAPA's growth as an arts leader and collaborator, as well as a driver of significant economic impact to this vibrant community, continues to drive my passion to serve this dynamic organization.
On behalf of the board, it is with sincere gratitude I thank the dedicated and talented CAPA team, our steadfast volunteers, and our exceedingly generous donors and patrons. While a mere thank you doesn't seem sufficient, considering the extraordinary efforts you have all made during these unprecedented times, it is nevertheless important to say and to say often. So, thank you, thank you all! CAPA is poised to emerge successfully from the extraordinary challenges of the last year and to continue building on the foundation of our mission— to enrich lives by cultivating and nurturing the arts, spreading an appreciation that can be felt in hearts, minds, and the economy of our communities.
Whether through the lens of board chair or board member, our communities need the arts now more than ever and I am extremely excited to continue the fantastic work already in motion. Just as the house lights shine bright, the future is even brighter for CAPA and the arts in this community.
Many Thanks,

STEPHANIE E. GREEN
Incoming Board Chair
Photo: Shellee Fisher Photography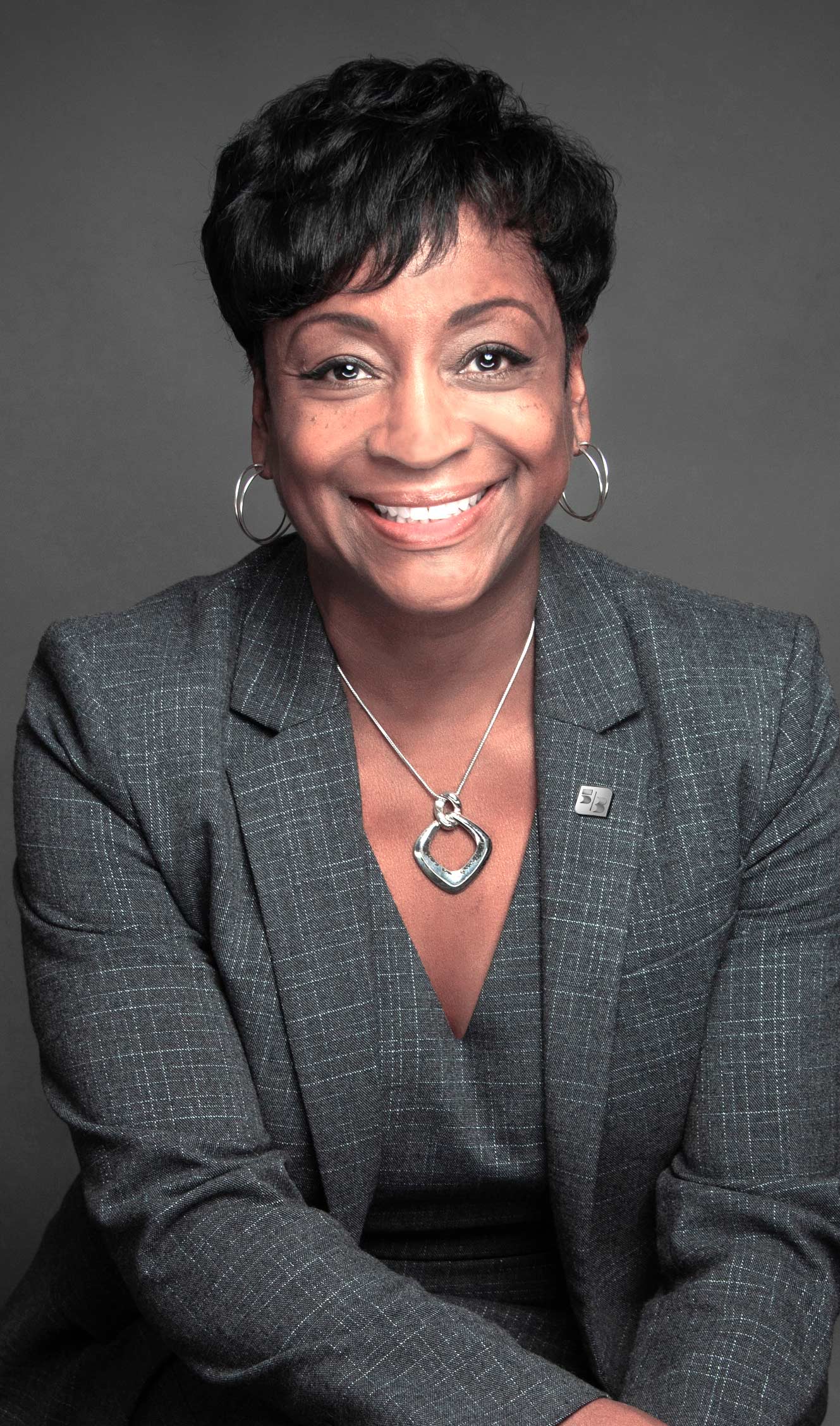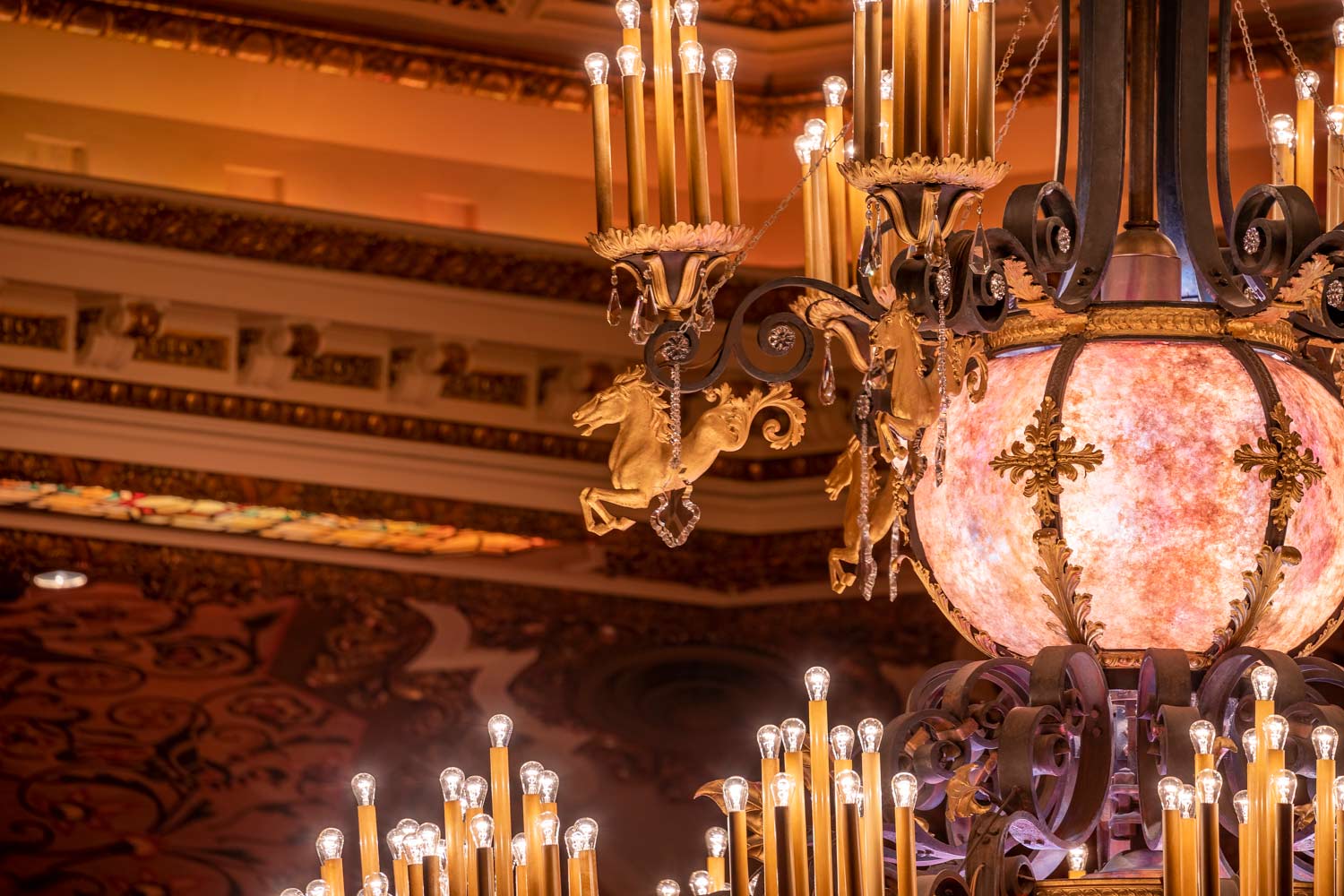 Our Mission
CAPA enriches lives by cultivating and nurturing the arts, spreading an appreciation that can be felt in hearts, minds and the economy of our communities.
Our Vision
Columbus is a national destination for living, breathing art.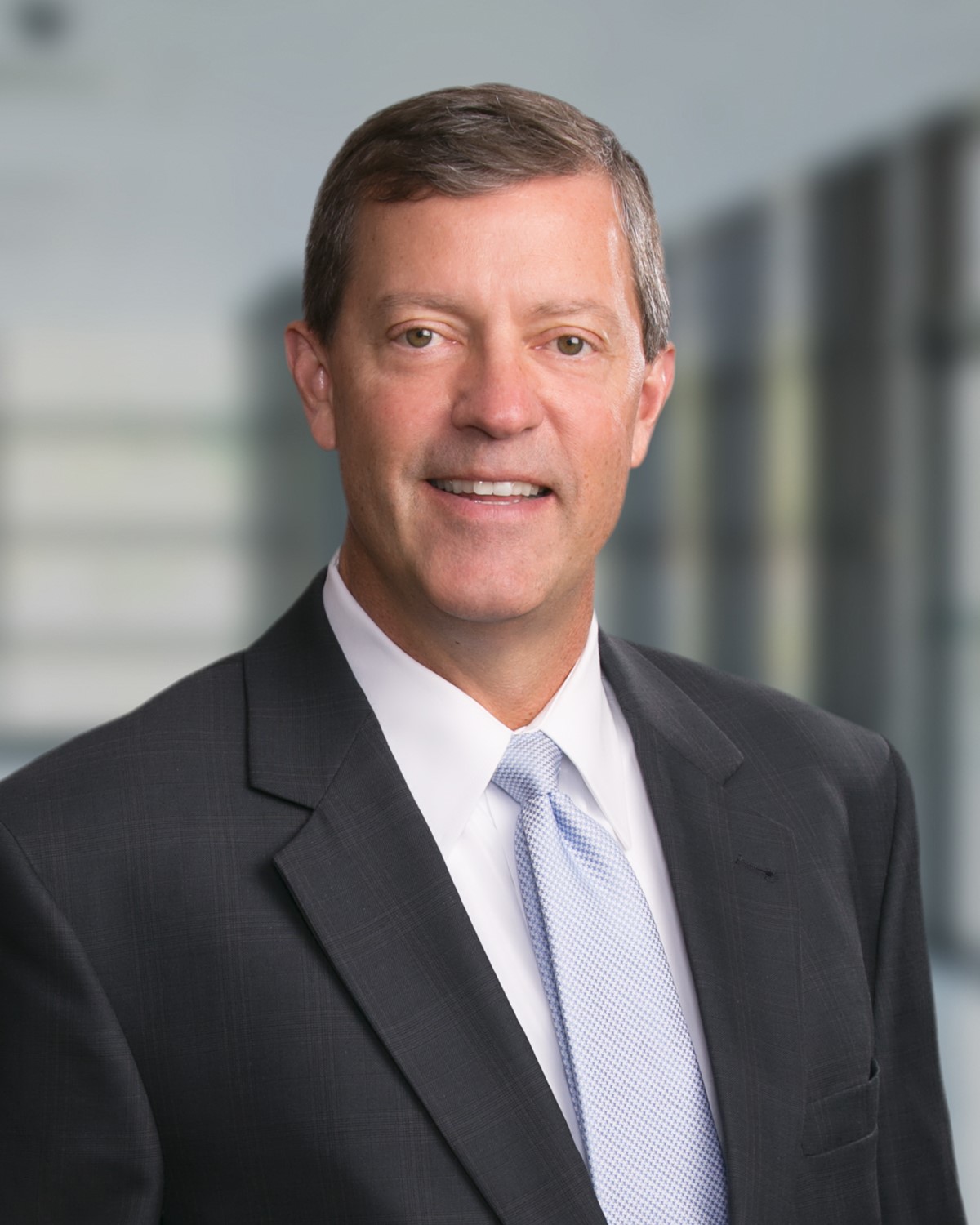 After 32 years of service with CAPA, and seven years as CAPA's board chair, we sat down with Rich to talk about his experience and love for CAPA as he prepares to hand off the chair-ship to Stephanie Green.
Q&A WITH CAPA BOARD CHAIR
RICHARD J. HELMREICH
Q: What are the significant challenges you have helped CAPA through?
A: Multiple shared service agreements with partnering organizations; National search for new president & CEO; National search for vice president & executive director at the Shubert Theatre (New Haven, CT); Pandemic shutdown and reopening of theatres.
Q: Why do you serve in the arts?
A: It is a great compliment to and balances out the strict business world I live in most of the time.
Q: What are your favorite shows that you have seen?
A: Hamilton. I had such high expectations for the show, I was sure it could not live up to the hype. It blew me away and exceeded my expectations. Miss Saigon. With this show, I learned I was a sucker for happy endings. I loved the production elements, but it was the love story that I connected with and rooted for in this show.
Q: What are lessons you have learned from your work with CAPA?
A: There is more than one way to a right answer; having a more open mind; I am pretty Type-A, and working with CAPA has brought me patience and active listening skills.
Q: What would you like Columbus to know about CAPA?
A: Columbus is starting to understand the multiple functions that make up the four strategic pillars of CAPA. Most people see one or two of them but balancing all of them is what CAPA does best—arts leader and collaborator, dynamic presenter, education and outreach, and a steward of performing arts spaces. Each are important and we do them all well.
A Romantic Night In with Dave Koz and Brian McKnight
Alto Madness: Charlie Parker @
Amber Knicole  +
Bloodthirsty Virgins  +
The Castros  +
C LA C I  +
Charles Dickens' A Christmas Carol
Dave Koz and Friends: The Greatest Hits of Christmas
Dave Koz presents Cruisin' on a Sunday Afternoon Livestream Concert
Donna Mogavero Music  +
Duets on Social Justice: Music and Poetry  @
Eleanor's Very Merry Christmas Wish
The Evil Dead Watch Party with Live Commentary from Bruce Campbell
Evil Dead II Watch Party with Live Commentary from Bruce Campbell
Firebird  ~
The Hip Hop Nutcracker
Isis Yasmeen Acoustic  +
It Was a Very Good Year: Frank Sinatra Through the Decades  @
Jim Brickman: Comfort & Joy at Home
Jim Brickman "Share the Love, LIVE Virtually"
Joe Peppercorn  +
John Lewis: Good Trouble  *
Lily Bloom  +
Liz Woolley  +
Mambo King ~
Miir  +
Molly Winters  +
Mukiss  +
Nighttime Symphony  ~
Sean Carney  +
Sean Woosley  +
Spook Out Movie Magic: Beetlejuice
Starlit Ways  +
Stephanie Jeffreys  +
The Talisha Holmes Duo with Brandon Bjazz Scott  +
Willie Phoenix  +
+ CAPA's ApART Together Concert Series
@ New Jersey Performing Arts Center
~ New Jersey Performing Arts Center Books on the Move Series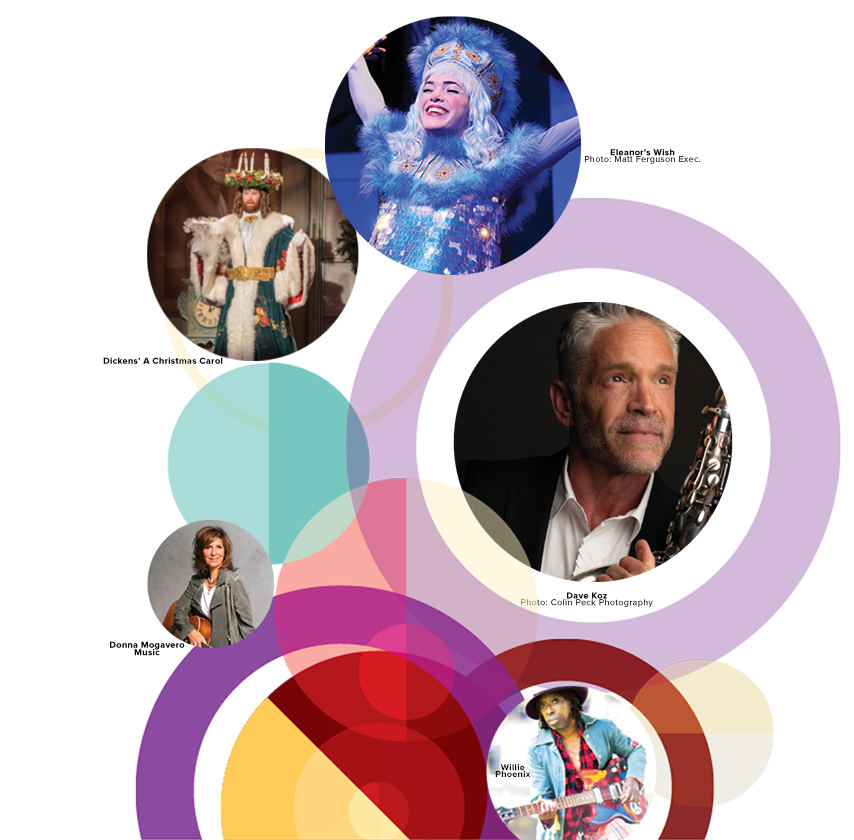 EDUCATION & OUTREACH
Our education programs served more than 54,000 students in 187 schools from 31 school districts in 18 counties. All programs this year were offered at no cost to students or schools.
students have been served by our Education programs
students reached through the CAPA Marquee Awards
community members reached through programming
CAPA Marquee Awards
In the third annual CAPA Marquee Awards presented by American Electric Power Foundation, 21 schools participated, reaching 1,686 high school students. To ensure the health and safety of all participants, education activities were offered virtually and covered a range of topics including a Broadway Q&A with Aaron Michael Ray from Come From Away. To further extend our educational impact, we also created Dig Deeper, a 14-episode video tutorial series covering a variety of topics, offering students the opportunity to continue their practice from wherever they could watch. In addition, 12 of our participating schools had their productions reviewed by the program's team of professional adjudicators for consideration in 11 awards categories.
The Awards Showcase was held virtually on June 2, 2021, featuring performances with 147 students from 16 schools and the announcement of winners in each category. The online event also included performances from Best Musical Production winner The Marvelous Wonderettes (Pickerington High School North), Best Actor in a Leading Role winner Nick Sanchez-Zarkos, and Best Actress in a Leading Role winner Dallys Edwards.
Passport to Learning Series
This was our 10th season presenting student matinee performances for pre-K–12. The Passport to Learning Series went virtual and a total of 52,688 students were registered for the free online field trips with award-winning dance company Step Afrika!, the Grammy Award-nominated duo Black Violin, and scientist and educator Full STEAM Ahead with Mister C.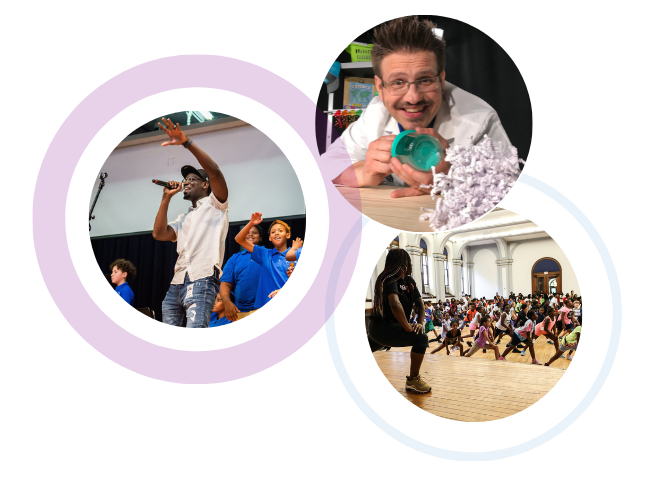 Taking advantage of the pandemic down time, CAPA completed nearly $1 million in maintenance and upgrades to its historic theatres during the 2020–21 season through funds specifically contributed or allocated for capital improvements.
After receiving a $1.25 million allocation from the State of Ohio's 2020 capital budget, CAPA combined a portion of state funds with donations from private sources to complete a $900,000 renovation of the historic Ohio Theatre's loge, mezzanine, and balcony. Work in the loge included reconstruction of the aisle steps and rear cross aisle, and all three sections received new handrails, upgraded aisle railings, and new carpeting, implementing significant safety improvements and an overall better customer experience.
All 204 bulbs of the Southern Theatre's signature golden arches were replaced and updated with dimmable LED bulbs in preparation for the venue's upcoming 125th Anniversary Celebration in 2021.
The Ohio Theatre's State Street exterior was also renewed. The intricate plaster and woodwork beneath the marquee, as well as the historical ticket kiosk, received a much-needed refresh with new paint and gilding.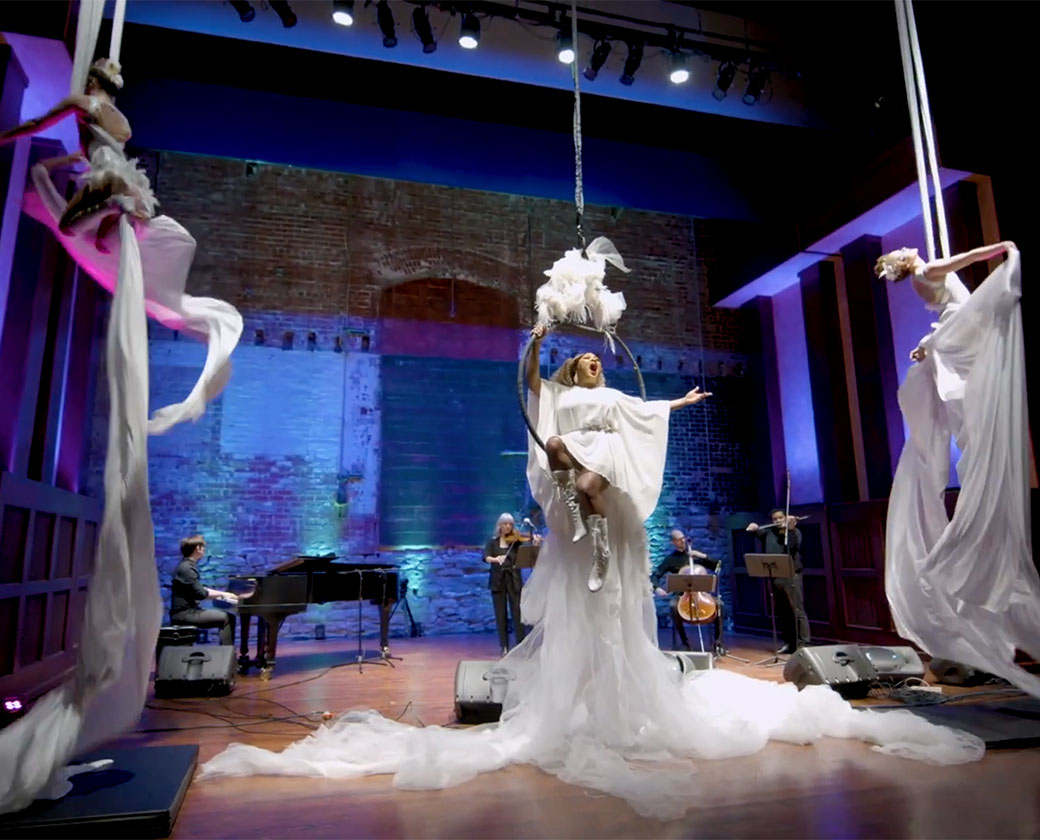 We Amplify Voices
Photo: Courtesy of WOSU Broad and High
COMMUNITY PARTNERS
Whether creating engaging programming, implementing the most state-of-the-art technologies, or collaborating with local artists and arts organizations, CAPA is committed to being an innovative leader in the arts—locally, nationally, and globally—but at its core, CAPA is of the community and for the community it serves.

At this year's CAPA Gala, we honored PNC's legacy of giving to the arts and raised more than $185,000 for CAPA's artistic and educational endeavors.
The annual CAPA Celebration Gala was held on July 17, 2021, and was the first large arts gala held in-person in Columbus. Guests were entertained in separate dinner locations around the Ohio Theatre by ApART Together artists, and mainstage entertainment was provided by Broadway star Eva Noblezada. CAPA Marquee Award winners Nick Sanchez-Zarkos and Dallys Edwards also performed.
Photos: Aseel Brodd Photography
WE LOVE OUR
VOLUNTEERS
In a year of socially distanced events and limited capacities, CAPA found a unique way to safely honor our front line workers. In our first-ever Drive-Thru Volunteer Appreciation Event, more than 200 volunteers drove by the Ohio Theatre where CAPA staff happily greeted them with handcrafted signs, waves, cheers, and a gift bag to thank those who give so much. Volunteers donate thousands of hours each year to help CAPA fulfill its mission, serving as a constant source of support even during times of uncertainty.
"The best experience ever. All the people you get to meet. All the wonderful productions that you get to share with the patrons. It's the best."
JUNE BIBLER
Volunteer Since 2006

Due to health and safety concerns during the pandemic, CAPA opted to shift Festival Latino 2020 to a week-long, online experience called ¡Viva Festival Latino! From August 3–9, ¡Viva Festival Latino! offered a series of online cultural events and activities that highlighted some of the favorite features of Festival Latino, including educational video demonstrations and instruction in Latin food, dance, fashion, and children's activities, as well as pages of local community and health and wellness resources.
The celebration culminated in a weekend of livestreamed Latin music with a DJ House Party by DJ Cale/Derek Amaya on Saturday and a special Sunday concert from New York City's Funk Salsa Urban performed especially for Columbus. Featured contributors include Carlos Rubio, DJ Cale/Derek Amaya, Zari Carmona, Funk Salsa Urban, Gerardo Encinas, Griset Damas-Roche, Leticia Vázquez-Smith, Nadia De Jesus, and Omar D'Angelo.
CAPA's first-ever ¡Viva Festival Latino! was a smashing success, reaching more than 281,000 viewers.
Thank you to our generous sponsors:
HONDA
Nationwide Foundation
AEP Foundation
LBrands Foundation
City of Columbus
Abbott Labs
City of Columbus Public Health Department
This year, we took a look backstage as Jason Gay, CAPA's Associate Vice President of Operations, explored some little-known features of our historic Columbus theatres. Some of these videos include:
CAPA BOARD OF TRUSTEES
Officers
Richard J. Helmreich, Chair
Porter Wright Morris & Arthur
Michael Petrecca, Immediate Past Chair
PricewaterhouseCoopers
Lawrence L. Fisher, Vice Chair
Community Volunteer
Stephanie E. Green, Vice Chair &Treasurer
Fifth Third Bank
Sandy Zimmerman, Secretary
PNC Financial Services Group
Trustees
Steven P. Brechter
Gray Stone Advisors
Nicole Callam
Huntington National Bank
Josh Corna
Continental Building Company
Kristina Daiker
Refinery Ventures
David English
Denison University
Robert Falcone, M.D.
Columbus Medical Association 
John F. Finn
Gardner, Inc.
Debra Griffin
Nationwide Bank
Karen Hough Majidzadeh
Improvedge
Stephen E. Ifeduba
Washington Prime Group
Linda Kaufmann
Cherry Hill Consulting
Thomas R. Krouse
Donato's Pizza & Jane's Dough Foods
Kathleen E. Lach
Morgan Stanley
Michael Lawson
OhioHealth
T. Earl Levere
Ice Miller
Julie M. Lynch
Judge, Common Pleas Court
Wally O'Dell
Community Volunteer
Angela Pace
WBNS-TV
Steve Parrish
PVS Chemicals, Inc.
Ramona Reyes
Our Lady of Guadalupe Center
Liz Riley
Community Volunteer
Toshia Safford
The Center for Healthy Families 
Matthew J. Satterwhite
American Electric Power
Michael Schoedinger
Schoedinger Funeral Services
Mike Stickney
North Steppe Realty
Susan Tomasky
Community Volunteer
Laura Yaroma
Community Volunteer
Ex-Officio Trustees
Barbara Lach, emeritus
Coldwell Banker King Thompson
David Schoedinger, emeritus
Schoedinger Funeral Services
Chad Whittington
CAPA President & CEO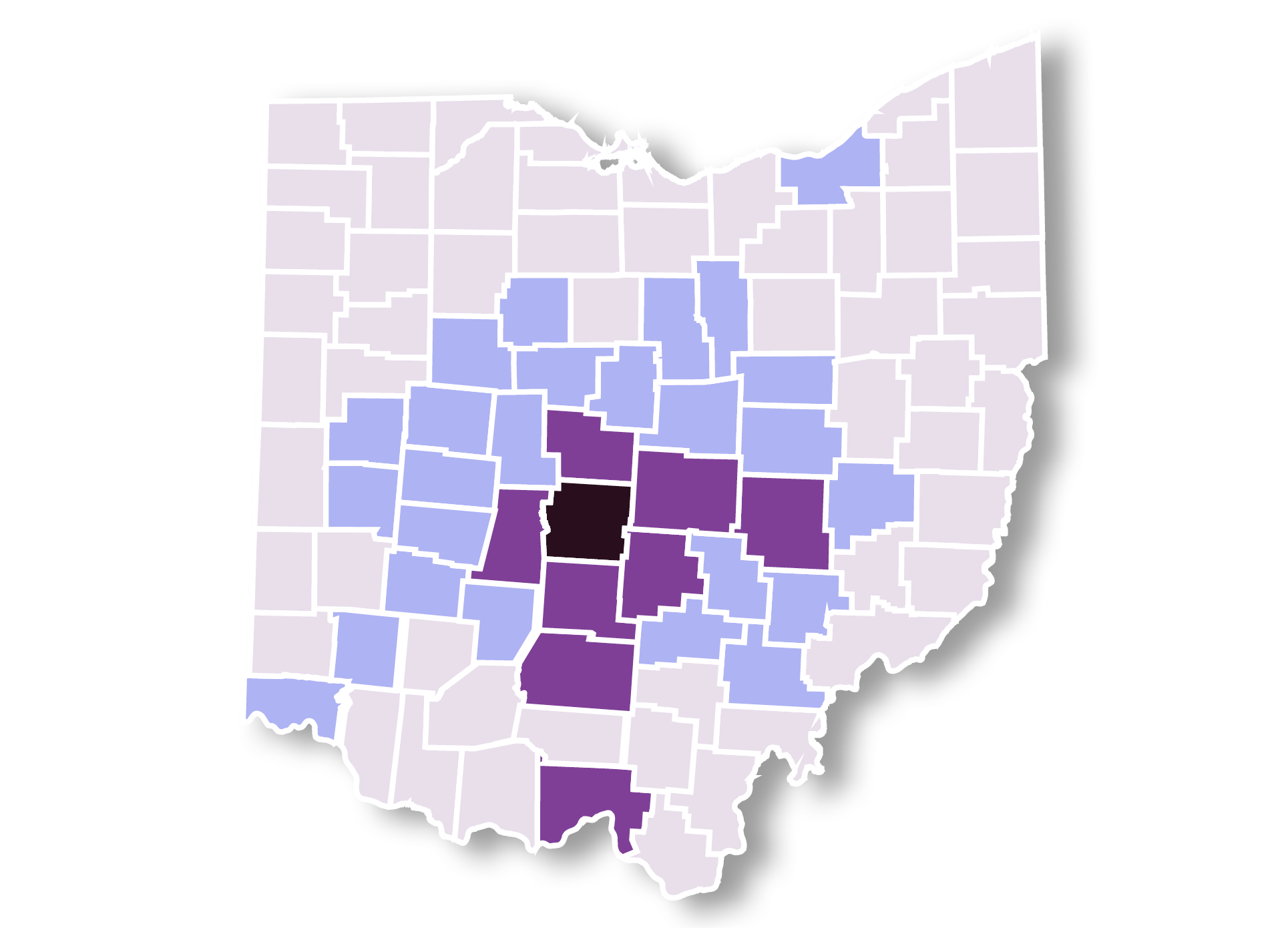 CAPA BY COUNTY
CAPA attracts patrons from all of Ohio's 88 counties. The map highlights ticket sales that includes patron zip code data.

FINANCIAL HIGHLIGHTS
Like so many in the performing arts industry, CAPA's revenues were significantly impacted by COVID-19 during Fiscal 2021. Operating revenue was down more than 72% (compared to Fiscal 2019), and ticket sales and concessions revenue declined by more than 99% (from Fiscal 2019 to 2021).
However, contributed revenue increased by nearly 65% during the pandemic, proving a true lifeline in supporting critical operations to maintain our historic theatres. CAPA is incredibly grateful for the support of the community throughout the pandemic and beyond.
Seizing the opportunity during the down time, CAPA completed nearly $1 million in maintenance and upgrades to our historic buildings during Fiscal 2021 through funding from non-operating reserves specifically contributed or allocated for capital improvements.